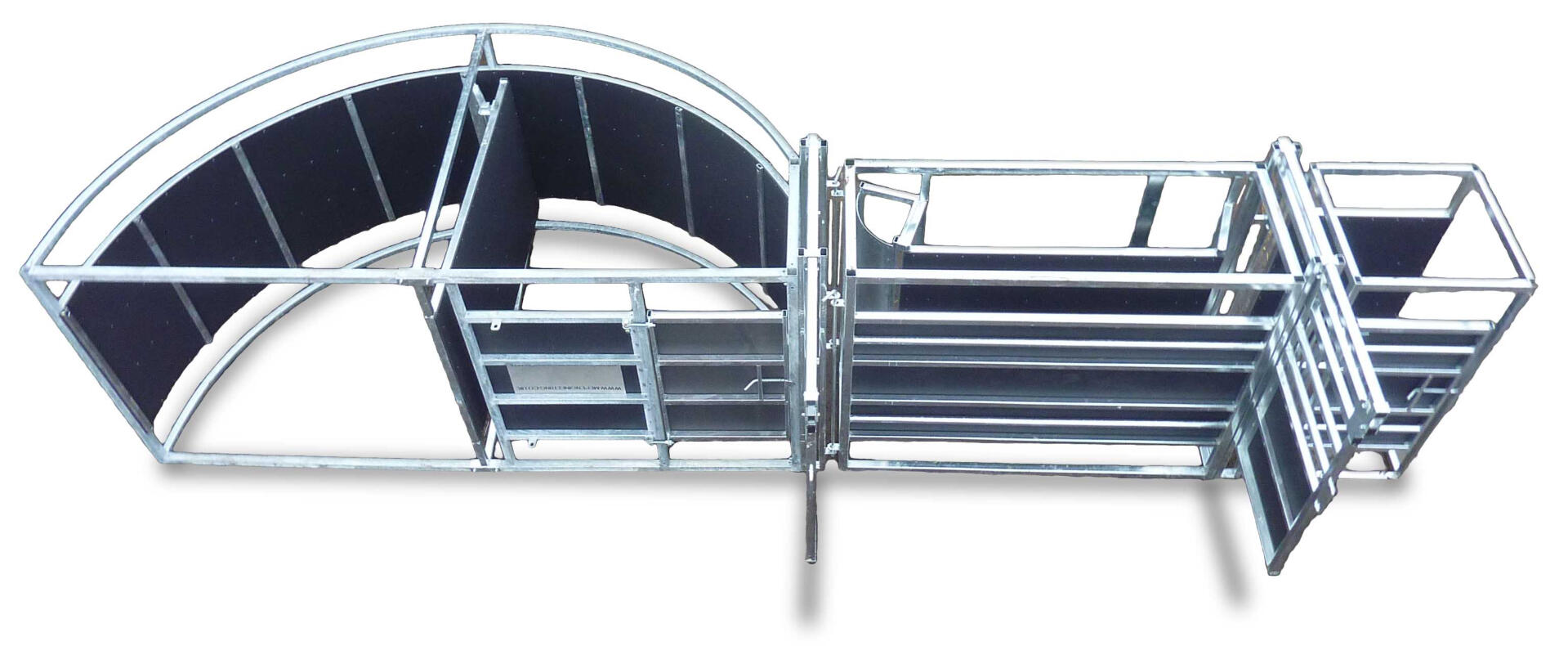 Your cattle, well handled.
The ethos of the Cattle Crowder is speed and safety. No monger be face to face with the animals during routine tests or checkups with the vet. The Cattle Crowder is a ready to go system that can be either fixed in your yard, or moved around where needed. On top of that, it's built tough!
Half circle forcing pen
The Half Circle design creates a collapsable enclosure, allowing you to close a handful of cattle and close the gate down as each one leaves the chute. This ensures that the animals are tightly enclosed whether there are 5 or 1 waiting for the race.
8, 12 or 16 foot race
There are multiple lengths of race available to suit most combinations and most yard shapes.
Adjustable or Fixed width race
If you are working with cattle of all ages, an adjustable width race might be the answer for you. With a collapsable side, it can keep calves facing forward with them turning around in waiting.
Sliding gates
Tough built sliding gates are a great way to ensure easy control over your cattle. Hung over head, this allows the gates to be free of debris or manure that may be on the floor below, ensuring a smooth, handheld operation every time.
Raised Personnel Walk
The key advantage of this system is to keep the operator on the outside of the pen, safe from the animals inside. The optional personnel walk allows easy reach over the side to assist in the movement of cattle on the inside.
Vet access cubicle
An access cubicle allows quick access either behind your crush, or into the race directly.
Lifting Frame
The lifting frame allows the system to me moved with use of forklift forks. This optional extra is a convenient way to keep your system mobile around your farm.

Flexible Layouts.
The Cattle Crowder can be used in many formations to suit the layout of your yard. Whatever space you have, Cattle Crowder will adapt.
A Grant could be available in your area...
Use the contact form below to see if you qualify for any grants.
Ready to handle cattle correctly
Get in touch now and see how the Cattle Crowder system could be designed specifically for your needs.